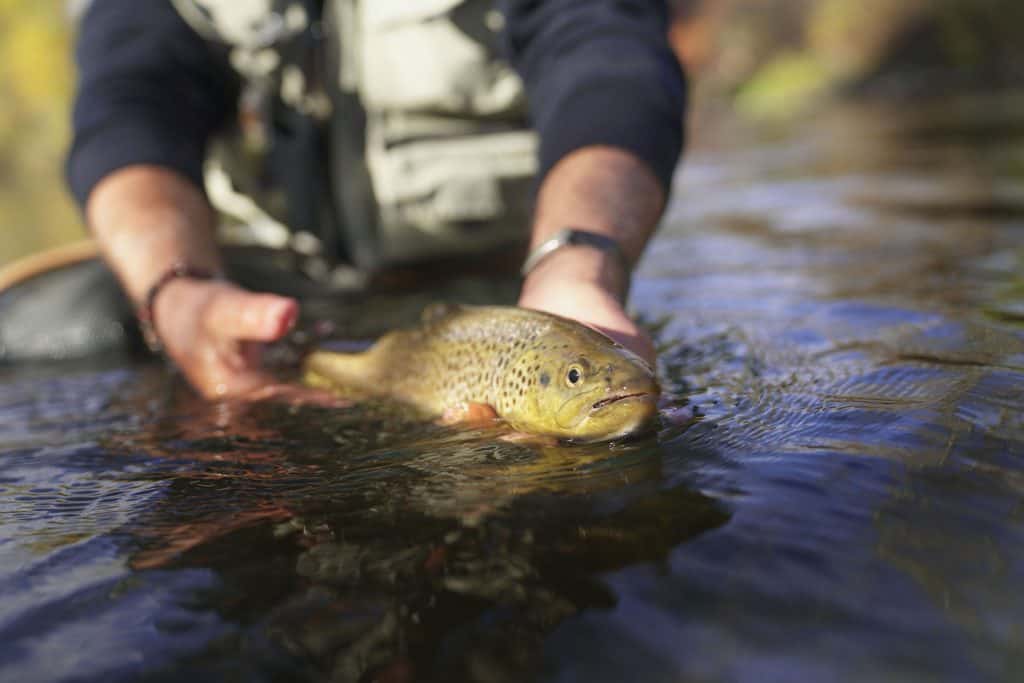 Trout fishing in the south has become increasingly popular over the past few years. There are many reasons why anglers love fishing in the south. For starters, the weather is perfect year-round. Winters aren't to cold and summers while hot can be spent fishing in nice cool streams and creeks.
But even though the weather is great, there can be a lot of challenges associated with fishing for trout in the south. When people think of trout fishing most envision the streams of Montana or Colorado. While those are legendary trout fisheries, there are plentiful trout fishing opportunities for southern Anglers.
From the Toccoa River in North Georgia to Slick Rock Creek in North Carolina, over to the Clinch River in Tennessee, then down to Sipsey Fork in Alabama, to Spring and Littler Red Rivers in Arkansas, all the way down to the Guadalupe River in Texas. Trout fishing can be a great time to spend outdoors with family and friends.
There are still lots of places where you can catch big trout in the south. In fact, there are several spots where you can catch a trophy-sized rainbow and brown trout every single day of the week. Also many trout fisheries in the south are stocked regularly during the trout season to keep the fishing action going almost all year round.
So what are you waiting on?  Get out there and start fishing for trout in the South.
Nashville, Tennessee, is known for its vibrant music scene, delicious food, and beautiful parks. However, it is also a great place for fishing enthusiasts, especially those looking to catch trout….
Trout fishing is a popular activity among anglers, and using a spinning reel is a great way to catch these elusive fish. Spinning reels are versatile and easy to use,…
Trout fly fishing is popular for anglers of all skill levels, but it can be especially daunting for beginners. We will take a look at trout fly fishing for beginners….